Meet Jameel Stuart - ACE Programme
Meet Jameel Stuart. He is the ACE programme's cricket development officer for Manchester, working out of Emirates Old Trafford. "My job is to get participation up in the African and Caribbean communities in this area," he says when asked to explain his role.
So, basically, Jameel is tasked with finding, for example, another Clive Lloyd - a great West Indian name of Lancashire's past. Fast forward a few decades and another Jofra Archer would be handy - a great name of England's present, if not Lancashire's.
Well, Jameel should certainly have a fair idea of what it takes to make a special fast bowler such as Archer given he knows the man himself very well.
Let's introduce the man himself. He is a 28-year-old from Barbados, an all-rounder with five List A appearances to his name - all for the Combined Campuses and Colleges team in January and February 2018.
He is a former Barbados Under 19s captain - that's where Archer comes in - who has been playing local league cricket in the North West since 2016. He played for Sefton Park in the Liverpool Competition, then for Shaw in the Pennine League and, currently, for Farnworth Social Circle in the North West Cricket League.
He joined them ahead of 2022 as professional and impressed enough to earn a three-year contract with them starting this summer. It is Josh Bohannon's home club and the one which also nurtured Haseeb Hameed.
This season, left-handed Jameel scored 1,460 runs in all competitions, more than any other batter. That was more than former Lancashire overseas player Jake Lehmann, who pro'd for champions Little Lever and more than ex-Sri Lanka Test player Milinda Siriwardana, who played for cross-town rivals Farnworth. He also took 64 wickets with his off-spin, the sixth best haul in the league.
So, to Archer, England's Barbados-born World Cup hero of 2019.
"Myself and Jof, we played together coming through the ranks in Barbados," said Jameel. "I captained him when we played for the Barbados Under 19s team. I also played a lot against him when we played for our secondary schools. That's how I know him.
"We are mates. I can call him or message him and he'll be there. When I was at my old club, I got him to do a video message wishing the players well. He's very humble in that respect. He won't turn down things like that.
"He's obviously had a tough time with injuries of late, but you watched him bowl in the South African T20 League and the ODI series earlier this year, and he's still one of the best bowlers in the world. It will be good to see him back playing soon."
Jameel's day job at Emirates Old Trafford is through the ACE programme charity, which was launched in 2020 by Surrey CCC in response to the decline of the black British professional players by 75 percent, and less than one percent of the recreational game.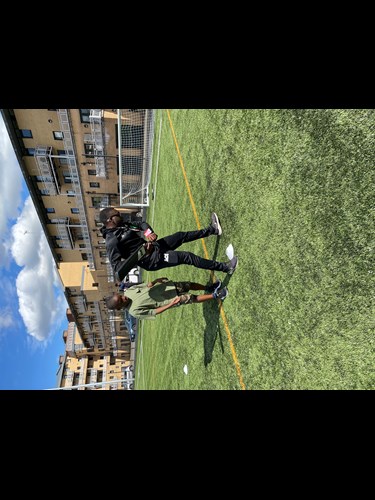 A nationwide talent search was the brainchild of former England women's star Ebony Rainford-Brent, who is the charity's founder and chair.
ACE aims to support diverse talent from grassroots to the elite game via talent pathways, an elite Academy and workforce development (supporting the development of coaches such as Stuart and other volunteers).
Development officers are based in places such as Birmingham, Bristol, Manchester, Nottingham and Sheffield.
"I'm going into schools to talk and coach people who have never heard of cricket before. I see that as an exciting opportunity - to get them interested in the game," continued Stuart, who has been in a post which is closely linked to the Lancashire Foundation since May.
"That's something which has dropped a lot in the last decade or so.
"I've been into schools where the kids haven't known about cricket and they're coming back weeks afterwards asking me about the Ashes and different things around the game. To me, that's a success on its own. I've been really enjoying it.
"There's a lot of natural athleticism in those communities. I've met a few lads who I was astonished that they weren't further ahead in their development.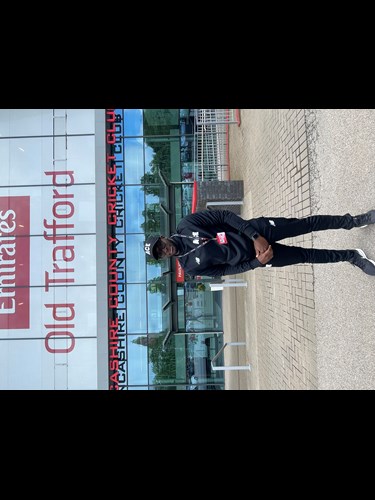 "Now they have that opportunity because the ACE Programme has an Academy which goes around the country to play against other counties and National Counties. They have to chance to be seen. Before this programme, they wouldn't have had that."
Lancashire have had many great West Indians down the years, from Lloyd to Patrick Patterson and more recently Shivnarine Chanderpaul to name a few.
Though he is not from the Afro-Caribbean communities, Stuart says someone such as Red Rose and England quick Saqib Mahmood is a player aspiring cricketers from all ethnic minorities can look up to.
"That's definitely the case," he says. "A lot of those players from minority communities pave the way for others. They see that they can get somewhere, and it drives them on."